Yoga.com
The world's favorite and the most advanced mobile yoga studio to date! Enjoyed by over 7,000,000 fans worldwide.

Yoga.com is beautiful, simple and delightful to use. 289 poses and breathing exercises, all shown in stunning HD video, make it the largest database of yoga poses. Search for poses by skill level, your fitness goal or by type.

37 Programs Pre-Installed
- Individually designed for better health and wellbeing
- Suitable for all levels, beginners, intermediate and advanced
- 4 soothing breathing exercises to aid relaxation and meditations

FEATURES:
- 289 poses and breathing exercises
- 37 predefined programs
- HD Video demonstrations for all poses
- 3D muscle images for every pose

Recent changes:
We had a choice - whether to kill the app or ask for a small fee for premium features. To further develop the app and add more poses and videos we decided to keep going.
Database of 289 Yoga poses remains free but 37 Yoga programs become part of a premium package. We plan to constantly update this section to increase the value of the app and hope to remain your friend in the world of yoga.
We apologise for any inconvenience caused by this change. We wouldn't do this if we could.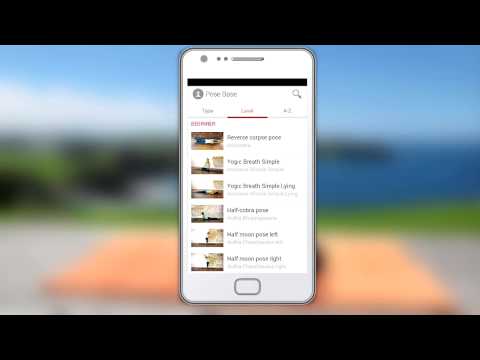 Write the first review for this app!