Yozgat Map (Sorgun...)
TS Go! Yozgat (Yozgat) is a FULL and OFFLINE Tourist map of Yozgat, Turkey. Some cities included in this version: Yozgat, Sorgun, Yerköy, Akdagmadeni, Abdili, Abdilli, Abdurrahmanli... And many more!

Everything you need in a trip in your phone. Beaches, theme parks, stunning landscapes, museums, hotels, restaurants... And if you have an emergency on your trip: nearby hospitals and other essential points of interest.

TRY TS Go! FOR FREE!
The free full version "TS Go! Catalonia" is available for you to try this app before buying it. DOWNLOAD TS Go! Catalonia FREE.

In your phone you will see a map showing your current position, and all the interesting places around you. You won't need anything more! And remember, everything in this app is OFFLINE, so you don't need to care about the annoying roaming cost.

Characteristics of the TS Go! maps:

• GPS positioning. It shows your position, and the real distance to the point you want to visit.
• Connectivity with Google Maps and Navigation.
• Map of cities and entire regions completely OFFLINE.
• Hundreds of points of interest in each city:
- Museums
- Hotels, Bed and Breakfast, camping and caravans
- Parks and monuments.
- Natural Viewpoints and amazing landscapes
- Theme parks and zoos
- Restaurants of all kinds
- Pubs
- Beaches
- Coffeehouses
- Stores of all kinds
- Supermarkets
- Nearby hospitals
- Banks and ATMs
• Information on public transport of the most important cities.
• Share points of interest via Facebook and / or email.

Some cities included in this version:
Abdurrahmanlikoyu Acacihuyuk Acacihuyuk Koyu Adagmadeni Agacin Agacli Agalani Agcakislakoyu Agcakoyunlu Agcin Agilli Agillikoyu Ahmetfakili Akbas Akbenli Akbenliciftligi Akbucak Akçadam Akçakale Akcakisla Akçakoyunlu Akcami Akcami Köyü Akçedam Akdag Akköprü Akkozak Akocak Akoluk Akoluk Köyü Akpinar Aktas Aktas Koyu Akyamaç Alci Alembey Alemdar Alibar Alicli Alidemirci Alifakili Alisar Altili Altinsu Arapli Arapliciftligi Ardicalani Arife Arifoglu Armagan Arpaç Arpalik Arpalik Koy Arslanhacili Arslanhacili Koyu Asagi Culhali Asagi Eyerci Asagi Gulhali Asagi Hasilli Asagi Hasinli Asagi Hopuc Asagi Hopuca Asagi Karahacili Asagi Kiziloz Asagi Taslik Asagi Tekkekoy Asagiculha Asagicumafakili Asagiegerci Asagielmahacili Asagielmalihacili Asagikarakaya Asagikuyucak Asagisarikaya Asagitaf Asagitekke Asagiyahyasaray Aslanhacili Aslanli Atalani Avsaralani Aydincik Aydingun Aydogan Ayridam Ayritam Ayvalik Azabbasili Azapbasi Azapbasili Azatbasli Azizili Azizli Babali Babayagmur Babo Babu Bacili Bagboymul Baglarbasi Baglica Bagyazi Bahadin Bahariye Bahattin Bahçecik Bahsayishamit Bakirbogazi Balkaya Baltasarilar Baltasarilari Banukara Barakli Basalan Bascatak Bashoroz Bashoruz Basibuyuklu Basinayayla Baskoy Baspinar Baspinar Koyu Basturk Battal Bayat Bayatören Bayatveran Bayatviran Baydigin Bayindirhuyuk Bazlambaç Bebek Bektasli Belagcehankavagi Belakçahan Belakcahan Kavagi Belekcehankavagi Koyu Belencumafakili Belkavak Belören Belveran Belviran Benli Benlioglu Beserek Beskavak Beyazitkacagi Beydigin Beyveli Beyvelioglu Beyyurdu Bicikler Bilviran Bisek Bogazcumafakili Bogazkoy Bogazliyan Boyalik Bozacioglu Bozhüyük Bozlar Bulgurlu Buruncuk Burunkisla Burunkisla Koyu Burunören Burunveran Burunveren Buyuk Calagil Buyuk Calagil Koyu Buyuk Calagli Buyuk Comakli Büyük Eyneli Buyuk Izli Büyük Mihal Büyük Taf Büyükeynelli Büyükincirli Buyukkisla Büyükköhne Büyükmahal Büyüknefes Büyükören Büyüköz Buyuktaslik Büyüktoraman Büyükveran Büyükviran Buzagcioglu Buzagicioglu Buzluk Cadirardic Cadirozu Obasi Caferli Caglayan Çakçak Cakir Caki...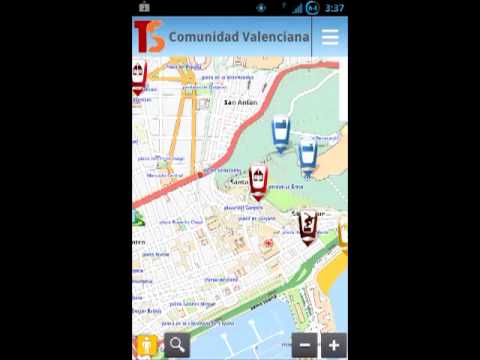 Write the first review for this app!
No comments in the Android market yet