Yunnan Map (Kunming...)
TS Go! Yunnan (Kunming) is a FULL and OFFLINE Tourist map of Yunnan, China. Some cities included in this version: Kunming, Kaiyuan, Qujing, Gejiu, Dali, Haikou, Zhaotong... And many more!

Everything you need in a trip in your phone. Beaches, theme parks, stunning landscapes, museums, hotels, restaurants... And if you have an emergency on your trip: nearby hospitals and other essential points of interest.

TRY TS Go! FOR FREE!
The free full version "TS Go! Catalonia" is available for you to try this app before buying it. DOWNLOAD TS Go! Catalonia FREE.

In your phone you will see a map showing your current position, and all the interesting places around you. You won't need anything more! And remember, everything in this app is OFFLINE, so you don't need to care about the annoying roaming cost.

Characteristics of the TS Go! maps:

• GPS positioning. It shows your position, and the real distance to the point you want to visit.
• Connectivity with Google Maps and Navigation.
• Map of cities and entire regions completely OFFLINE.
• Hundreds of points of interest in each city:
- Museums
- Hotels, Bed and Breakfast, camping and caravans
- Parks and monuments.
- Natural Viewpoints and amazing landscapes
- Theme parks and zoos
- Restaurants of all kinds
- Pubs
- Beaches
- Coffeehouses
- Stores of all kinds
- Supermarkets
- Nearby hospitals
- Banks and ATMs
• Information on public transport of the most important cities.
• Share points of interest via Facebook and / or email.

Some cities included in this version:
Lianran Zhoucheng Rongcheng Wufeng Zhongshu Miyang Simao Kaihua Mabai Yunjinghong Abaocun Abicun Abili Adebo Adoucun Agang Agaomi Agu Aicun Aihua Aijiaying Ainishan Aitian Aji Ajiacun Ajian Ajibai Ajijie Ake Ala Ala Yizuxiang Aluben Aluodai Ameng Ami Amichow Amihsien Ana Andacun Anding Anfengying Anfu Anhua Anhua Yizuxiang Anhuadaying Anjiawuji Anju Anle Anlongpu Annan Anning Anning Shi Anningchow Anomi Anpanchen Anpanching Anping Anqi Anqing Anushan Anyue Asanlang Atepo Atepu Atun Atung Atunhsien Atuntse Atuntze Atuntzu Awang Awu Ayong Ayulin Ayulong Ayung Azhahe Aziying Azong Babao Bacai Badi Badi Xiang Baerqiao Baicaocun Baichele Baichigu Baigecun Baigumo Baihanchang Baihe Baiheqiao Baiheshan Baihetang Baihuashu Baijiaying Baijifan Baijin Baijixun Bailianao Bailianqing Bailongtan Baimakou Baimalong Baimin Baimuzu Bainade Bainimo Bainiqing Bainitian Bainongcun Baisha Baishi Baishiba Baishiyan Baishu Baita Baitu Baitucun Baitupo Baiwujie Baixinzhai Baiyang Baiyangjie Baiyanzi Baiyi Baiyu Baiyun Baiyunsi Baiyutang Baizhai Baizhigu Bajia Bajiao Bajiaogou Bajiaoqing Bajie Bajie Zhen Bale Balong Bamê Bamuxin Banbang Bancang Bande Bangdongjie Bange Banggu Banhong Banjia Banka Banli Banpo Banqiao Banqiao Xiang Banzhuang Baoan Baodian Baofeng Baofeng Zhen Baofengcun Baogunao Baohe Baohong Baojialongtan Baomanjie Baomujing Baoshan Baoshanjiao Baoshanlong Baoshi Baoxing Baoxiu Baoyuequan Baozi Basa Batang Batanqiao Bawan Baweimu Baxin Bazhai Bazhdai Beicheng Beicheng Zhen Beidacun Xiang Beidacun Xiaozhai Beidou Beigucheng Beigucheng Zhen Beihu Beimen Beishan Beixinjie Beiya Beiyinqing Beizha Benlong Benshan Benzilan Benzilan Zhen Bianfudong Bicheng Bicheng Zhen Biduo Biji Biji Zhen Bijiang Bijiguan Bijing Binchuan Binggong Binglie Bingmajie Bingnong Bingzhongluo Binju Bisezhai Bixi Boai Boduqing Boji Bonong Boshang Bubang Buduchong Buka Bula Bulangshan Buqi Buyi Buzhedian Caihuaping Caijiaying Caiying Caizishao Cangjie Cangyuan Caoba Caocun Caodian Caodian Zhen Caodianjie Caogou Caojiagou Caojian Caojiatian Caopu Caopu Zhen Caopujie Caoqing Cee Cengsuo Chadian Chahe Chahe Xiang Chaho Chahsi Chahsichen Chaijing Chake Chakochieh Chali Chana Changchong Changchon...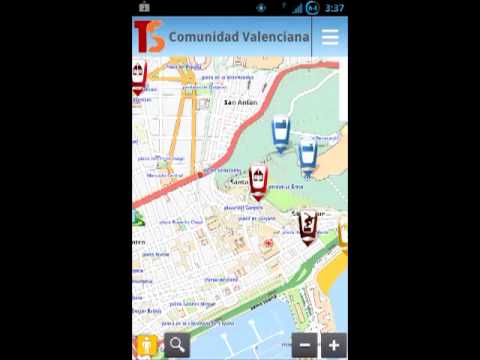 Write the first review for this app!
No comments in the Android market yet