Zeros?
Make zeroes like heroes! Grow your brain with this free game.

Zeros is a simple game, here is what the game is about in 4 bullet points:

- 6 by 6 grid
- Four numbers to play with 0, 1, 2 and 3
- All numbers in the grid have different values - from 0 to 3
- When you tap a number you deduct 1 from it and its adjacent numbers

The goal of the game is to get all numbers in the grid to zero, hence zeros.

Start easy, and grow in difficulty by solving the zeros numbers challenge. Do you have what it takes to get all the grid numbers to zeros? Don't worry, you can have a handy hint if you feel you've arrived at a dead end.

Zeros feature Easy, Normal, Hard and Insane mode. Let's play!

Recent changes:
- Bug fixes
- Added sounds
- Added score share option
- Improved tutorial
- Improved visual elements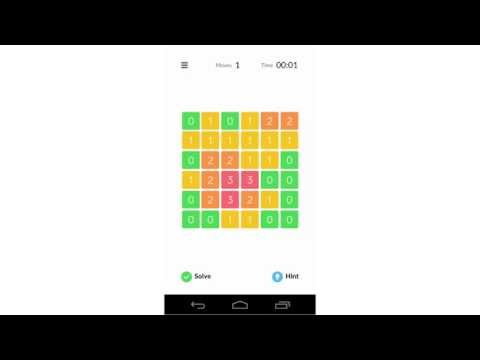 Write the first review for this app!