Zippr: Addresses made easy!
Zippr replaces your 4-line address and GPS coordinates with a short code to be shared with anyone, either on the phone or via WhatsApp/SMS.

**NO SIGN-UP REQUIRED**

Whats New:

No-Sign Up Required
Just download and use the app. No sign-up required. Create/Share Zipprs quickly and privately. Based on user's feedback, we have migrated from using phone number to an email to sign-up with Zippr.

Share with Non-Zippr Users
Zippr can now be shared with anyone. The receiving party doesn't need to have the App installed on the phone. What you share can be viewed on any browser!.

New Android Design (iOS coming soon)
Our brand-new design allows quicker and easier access to information, ability to create Zippr codes and share them through gestures.

Cross-Platform Access
Apart from iOS and Android, Zippr is now available on the web. Go to http://webapp.zip.pr to create and share your short addresses

Full Address
With this release, every Zippr can have the full postal address. This allows people without the app or poor connectivity to get to their destination.


Location-sharing, GPS, navigation, addresses made easy, nearby places, directions

Recent changes:
Brand new design: More intuitive interface, swipe gestures

Get started instantly: No Sign-up required

Share with anyone via browser: Simple web URL for all platforms

Multiple channels including a Webapp: http://webapp.zip.pr

Full Address: Helpful for people that dont use the app can use the full address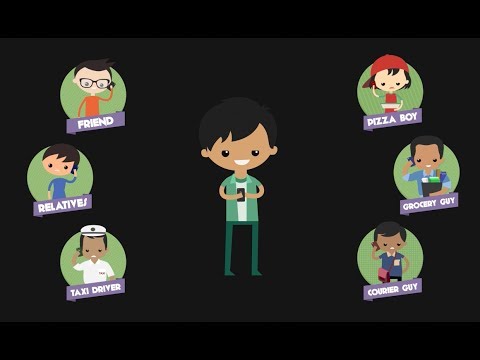 Write the first review for this app!