ZombDart 2
ZombDart 2 is a challenging board game with a twist. It features the traditional Dart style game, but this game is all about survival! Choose multiple weapons to throw, and clear the targets on the wheel to advance, but beware of the zombies coming at you. Don't let them get too close or they will take you out. Choose the Axe or Saw and hit them in the head to take them out and survive ZombDart 2!
Touch the screen to throw a Dart, Axe or Saw.
Aim for the targets and not the Wheel Zombie.
You have 15 Wheel Zombie Hits, if this goes to 0, your game is over.
Aim for the Head of the walking Zombies with an axe or saw to kill them.
Clear all the Targets to advance a Zone.
Clear all 8 Zones to unlock and advance to the next level.
Press the weapon button to switch weapons.
Press the M button, to go back to the Main Menu
You have 10 hearts, these are walking zombie hits, do not let it run out.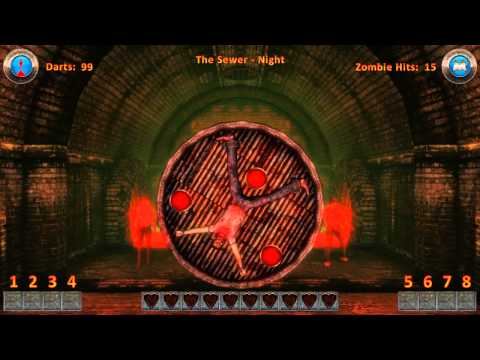 No comments in the Android market yet