Zurich Map (Winterthur...)
TS Go! Zurich (Zurich) is a FULL and OFFLINE Tourist map of Zurich, Switzerland. Some cities included in this version: Zurich, Winterthur, Uster, Dubendorf, Dietikon, Wetzikon, Kloten... And many more!

Everything you need in a trip in your phone. Beaches, theme parks, stunning landscapes, museums, hotels, restaurants... And if you have an emergency on your trip: nearby hospitals and other essential points of interest.

TRY TS Go! FOR FREE!
The free full version "TS Go! Catalonia" is available for you to try this app before buying it. DOWNLOAD TS Go! Catalonia FREE.

In your phone you will see a map showing your current position, and all the interesting places around you. You won't need anything more! And remember, everything in this app is OFFLINE, so you don't need to care about the annoying roaming cost.

Characteristics of the TS Go! maps:

• GPS positioning. It shows your position, and the real distance to the point you want to visit.
• Connectivity with Google Maps and Navigation.
• Map of cities and entire regions completely OFFLINE.
• Hundreds of points of interest in each city:
- Museums
- Hotels, Bed and Breakfast, camping and caravans
- Parks and monuments.
- Natural Viewpoints and amazing landscapes
- Theme parks and zoos
- Restaurants of all kinds
- Pubs
- Beaches
- Coffeehouses
- Stores of all kinds
- Supermarkets
- Nearby hospitals
- Banks and ATMs
• Information on public transport of the most important cities.
• Share points of interest via Facebook and / or email.

Some cities included in this version:
Horgen Thalwil Adliswil Regensdorf Volketswil Schlieren Opfikon Kusnacht Wallisellen Zollikon Meilen Mannedorf Pfaffikon Bassersdorf Maur Urdorf Gossau Egg Embrach Dietlikon Seuzach Fallanden Kilchberg Langnau Rumlang Oberengstringen Herrliberg Birmensdorf Ruschlikon Zumikon Greifensee Seegraben Sennhof Stallikon Starnebarg Rorbas Pfaffhusen Pffaffhausen Pfungen Ramismuhle Raterschen Ober Urdorf Rikon Russikon Saland Schlatt Seebach Steg Sternenberg Toss Waltikon Weiningen Weisslingen Zurichhorn Werdholzli Werkholzli Wiedikon Wiesendangen Wila Wildberg Winterthur Toss Witikon Vorder Feld Veltheim Thalheim Tossegg Turbental Turbenthal Uetikon Uetikon am See Uitikon Uitikon am Albis Unter Embrach Unter Illnau Unter-Buch Unter-Wetzikon Unterengstringen Zell Aathal Elsau Erlenbach Fehraltorf Feldmeilen Fischingen Girenbad Girenbad Seelmatten Girenbad-matten Glattbrugg Glattburg Gruningen Gyrenbad Hegi Effretikon Dinhard Bruttisellen Alt Toggenburg Alt-Wiedikon Au Ausserdinhard Aussersihl Baltenswil Baretswil Bauma Birmenstorf Bonstetten Breibe Breite Brutten Henggart Hettlingen Hirzel Nanikon Neftenbach Nurensdorf Ober Illnau Buch Ober-Buch Ober-Wetzikon Oberembrach Oberhausen Oberhusen Oberrieden Oberschlatt Oerlikon Muhlruti Monchaltorf Lindau Hittnau Hofstetten Hongg Hulftegg Illnau Irgenhausen Irgenhusen Kempttal Kemptthal Kirchdinhard Kollbrunn Kyburg Letten Oetwil am See...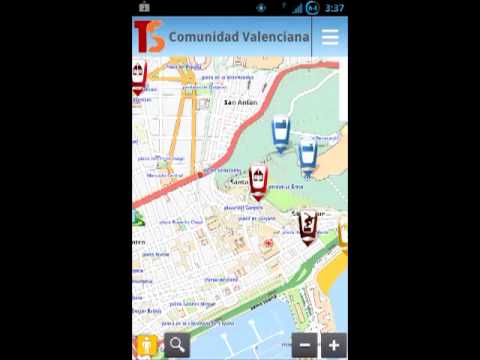 Write the first review for this app!
No comments in the Android market yet