Moon Remote
Moon remote control can control GOM/Pot/KMP/VLC Player of the PC via Wi-Fi or 3G/LTE Internet. If you have a router, a wireless LAN can be controlled using the GOM/Pot/KMP/VLC Player is directly connected to the Internet via 3G Internet, you can control the GOM/Pot/KMP/VLC Player. Player of the functions of the following functions can be controlled.
- Player Run / stop
- play / pause
- previous / next video playback
- the previous / next video navigation
- Volume control / mute
- to full screen
- More features are provided by in-app purchase.

Moon remote control remote server program on the PC www.hubinsoft.com Run, you will have to take on.

More information is available at our blog, http://blog.hubinsoft.com

Thank you.

Recent changes:
you can enter server information manually.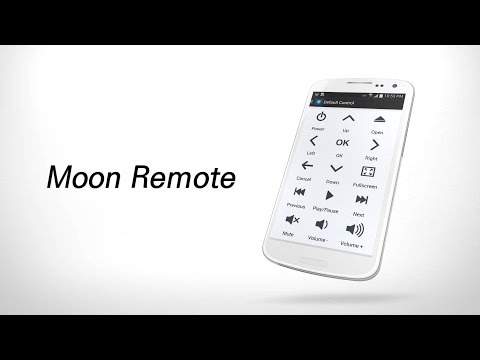 Write the first review for this app!