Did you develop this app? Access more services »
Overflow
Overflow is very simple but very addictive board game. This is a new edition of the game that comes with a new design by Lyubina Karapeeva. The game is for two players who try to conquer all stones of the opposite player. The game was originally developed as a project in New Bulgarian University, Sofia, Bulgaria.

The classic version has moved here:
https://play.google.com/store/apps/details?id=com.netsecl.overflow

Recent changes:
This version adds the Overflow Summer button so you can check it out.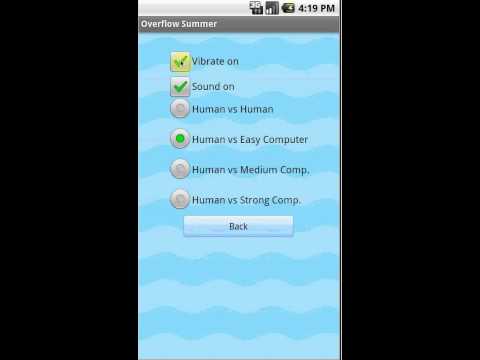 Write the first review for this app!