Protologic (ads-free)
In this simple yet addictive game you will have to move marbles of various colors on a game board. The slots for the marbles are organized into pyramids; there is one main pyramid in the center and one or more supplemental pyramids around it. The game starts with the main pyramid fully filled with randomly shuffled marbles. Your goal is to move the marbles back and forth between the pyramids so that all marbles in the main pyramid are sorted by color (all marbles of the same color are on the same row).

You can only move the marbles laying on top of other marbles (and don't have any marbles on top of them) and you can only move them to another slot in the same or any other pyramid where they will be on top of other marbles as well.

You can set up your own board by selecting the size of the main pyramid and the number and sizes of supplemental pyramids. You can also play a scenario (easy, medium, or hard) where you need to go through a sequence of levels with time or count limits.

Recent changes:
5/29/2013
Revamped resume play and improved load and resume time.

2/21/2013
Improved playability for the scenario mode, improved graphics, implemented full game state save and restore.

7/29/2012
Improved saving game state.

7/6/2012
Improved user interface.

6/30/2012
Added link to support URL and full app version.
Improved playability (esp. Easy scenario)

6/22/2012
Initial release.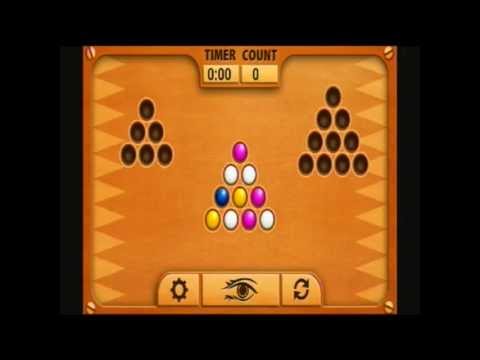 No comments in the Android market yet