Recipe Folder - Lite
Recipe Folder allows you to collect your favorite recipes from the web from your web browser, and have them available on your mobile device (phone or tablet). Using a simple bookmarklet or Chrome extension you browse to the recipe you wish to save, click on the Save Recipe button and that recipe will be downloaded to the Recipe Folder App. To sign up for a free account, and to see how save recipes, go to www.recipe-folder.com. Recipe Folder - Lite is ad supported and limited to 200 recipes.

Recent changes:
Version 1.2.4
- Bug fixes, Cordova security issue.

Version 1.2.3
- Bug fixes

Version 1.2.2
- Keeps screen on when on the recipe screen so you don't have to keep unlocking the device when working on a recipe.

Version 1.2.0
- Added the ability to import some recipes from other applications (Chrome and other browsers) through their share menu.
- Added Alphabetical listings of recipes.
- Favorites are now synced across all devices.
- Share your recipes with friends through the menu.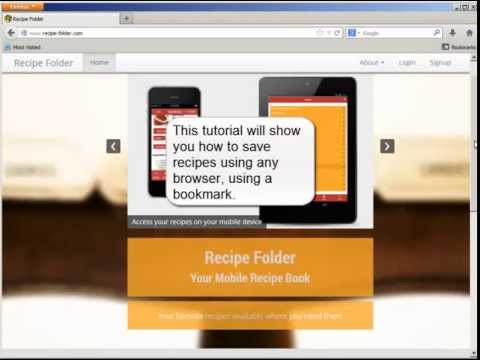 Write the first review for this app!
No comments in the Android market yet