Running Panda for Papaya
I'm a Parkour panda. Running is all my life. I overcome the barriers, and break through myself again and again. Nothing can stop me except you.

When you are ready for download, I'm ready for running!
Then, nothing can stop us.

Task:
Avoid obstacles, and run farther as you can.
Notice: When you run farther, the running speed will increase.

Barriers:
Cliff: Falling off a cliff, game over.
Snake: When you touch it, the energy bar will be empty instantly. (The energy-bar will be seen in the top left of the screen.)
Crow: Refer the snake.
Bomb: Never touch it.

Jump, Fly and Attack:
Normal Jump: Click the left button.
Double Jump: During the normal jump condition, click the left button again.
Fly: During the double jump condition, hold the left button. (Consume the energy-bar)
Attack: When you get the bamboo shoots, click the right button to attack snakes, crows and even bombs.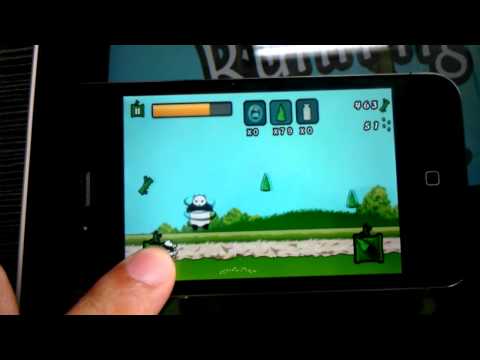 Write the first review for this app!