Shake and Etch
The famous magic screen comes as an Android app named Shake and Etch.
By shaking the phone/tablet you clean the screen, by rotating the knobs you express your drawing ideas.

By rotating a knob, you draw perfect lines. Use two fingers to twist both knobs at the same time to sketch something original. Try your skills and draw a circle! Your drawings are automatically backed-up.

Did you draw something interesting? Save it! Want to show it to your friends? Share it!

Advantages over the classic toy for kids:
- you can save your drawings
- you can share your drawings
- you can have it always with you
- you can change the game borders color
- the powder never spills
- no permanent artifacts on the old glass

Recent changes:
version 2.2.5 features:
-reduced memory consumption
-color changing possible on all devices

Thank you for your feedback!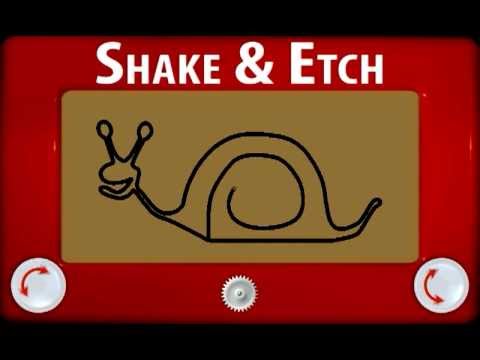 Write the first review for this app!