Touch Contact
Touch Contact is a comfortable touch scroll phone book.
It has excellent graphics and UI.

Overview:
1) Supports Android 4.0.
2) It can search a contacts by keywords such as phone number.
3) It can remove a Missed Call Notification of Android for the Android 2.3 or later.
4) If the device manufacturer has modified a Google Contacts app, the Missed Call Notification might not remove.
5) It supports Facebook, Skype, Yahoo Messenger.
6) It supports a Hierarchical Groups. It is limited to 20 subgroups per group.
7) It can edit groups and contacts by selecting any contacts by multi-touch.

License:
1) Number of available devices is Up to 10 devices per Google account.
License for the device is disabled in the longest three or six months and a new device can becomes to available.


*) Internet communication capabilities are required (for network authentication).
Touch Contact is unavailable until network authentication is success.

Recent changes:
[v4.3.0]
It is supported Android 4.4, Kitkat.

[v4.2.4]
It is not possible to multi-select any item while scrolling.
The last selection group might be maintained also after updating any contacts.
Improved stability.
Fixed some problems.

[v4.2.3]
Fixed a touch point issue.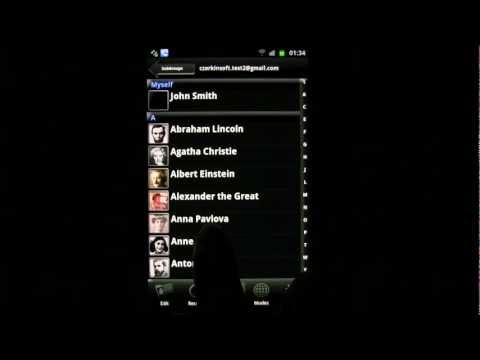 Write the first review for this app!
No comments in the Android market yet